Good afternoon! It's the CDs of the month again!!
6 November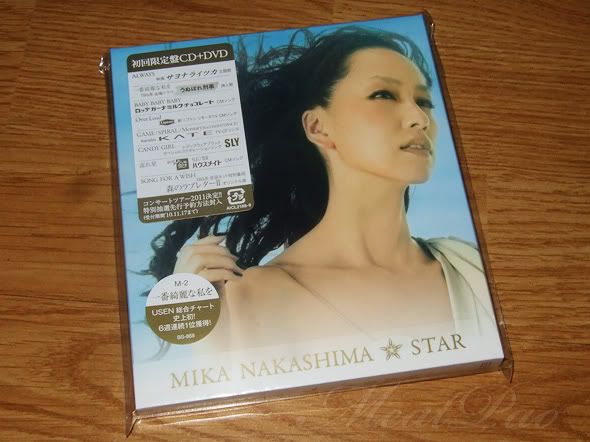 (2010.10.27) Mika Nakashima - STAR (CD+DVD | Limited Edition)

Saw this sitting in its box on my bed on the day I came back home from Japan. It was in the middle of my bed, eagerly waiting to be opened.
Actually it was just sitting there and I was the one eagerly wanting to open it.
11 November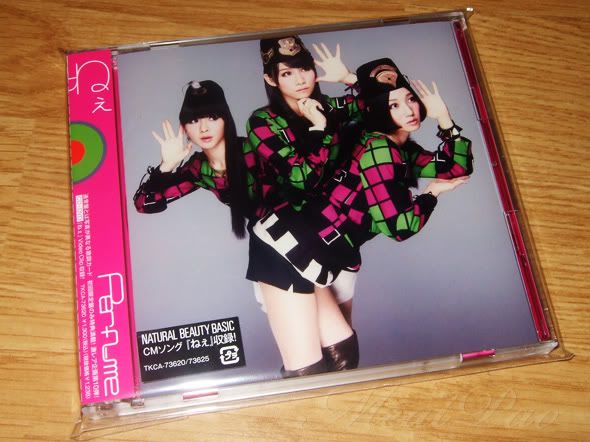 (2010.11.10) Perfume - Nee (CD+DVD | Limited Edition)

If you watched the Mnet Asian Music Awards a few days ago you might find them familiar!
And if you watched MAMA but couldn't be bothered to watch Perfume's performance, what's wrong with you? I blame the China group that performed before them though.
23 November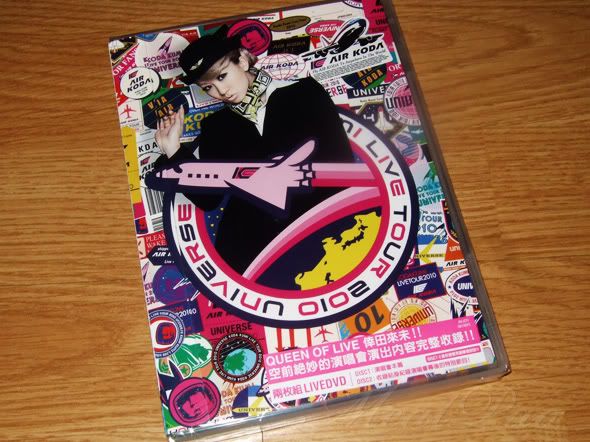 (2010.10.06) Koda Kumi - KODA KUMI LIVE TOUR 2010 ~UNIVERSE~
Saw this sitting in its envelope on my bed on the day I came back home from Vietnam. It was in the middle of my bed, eagerl... ok I'll stop.
QUEEN OF LIVE PRZ
I've yet to watch the DVD though. I am a bad Kuu fan.
29 November
OF COURSE I'm going to contradict the title and post something that isn't a CD.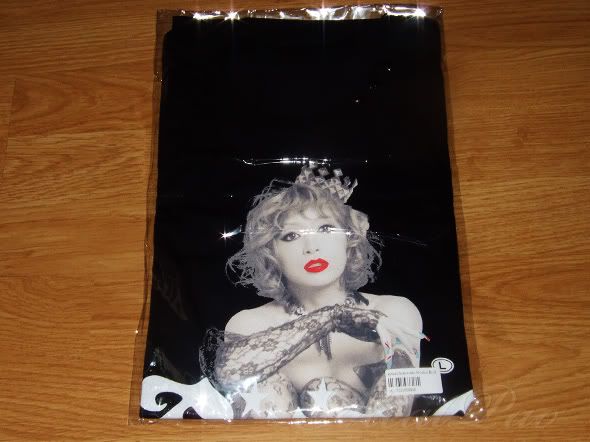 Yay! It's a T-Shirt from Ayu's Rock'n'Roll Circus Tour FINAL ~7 days Special~. Don't you love how the wrapper is shimmering?
They actually had a red one on sale too but it was cancelled last minute from my order because of ALL sizes the L one has to be out of stock.
I was thinking I could wear that for Chinese New Year next year since you know, it's red and all but meh.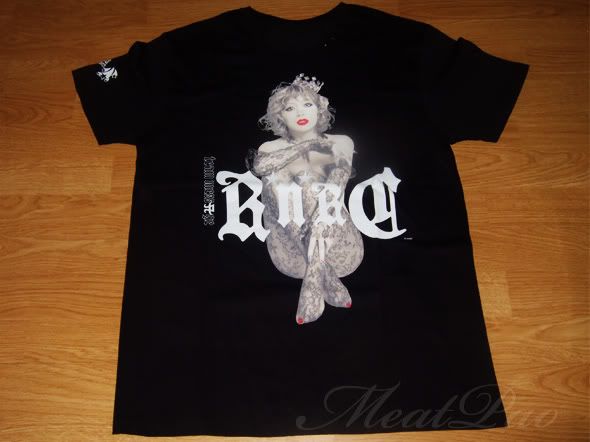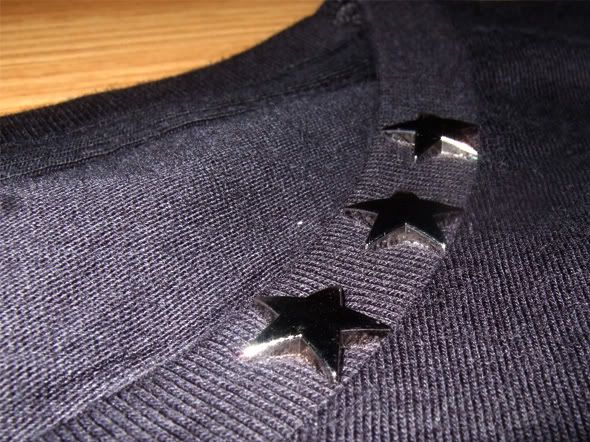 YOU WANT SOME STAR STUDS MUDDAFUKAAA???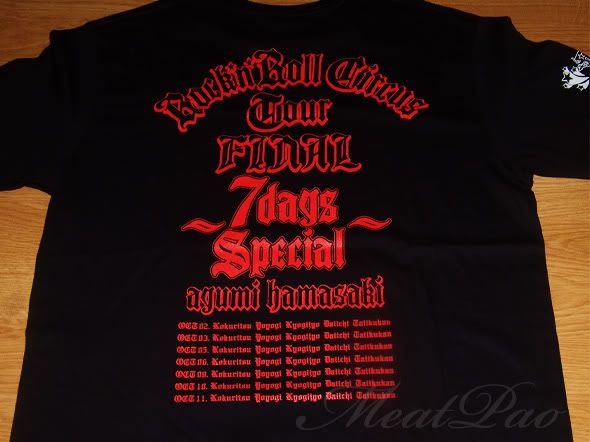 And this is the back design. I like how all 7 dates are at the same venue so they just copy and paste seven times.
30 November
Also known as 2 HOURS AGO
(2010.11.24) Utada Hikaru - Utada Hikaru SINGLE COLLECTION VOL. 2 (First Press | Slipcase | Digipak | Kuma Charm | Bonus DVD)
I was already starting to panic because it took so long to arrive.
Anyway this is Hikki's last album before she goes on a hiatus for god knows how long :(
But knowing how lazy
(no shit man)
she is it'll probably be forever. Even the packaging looks lazy!!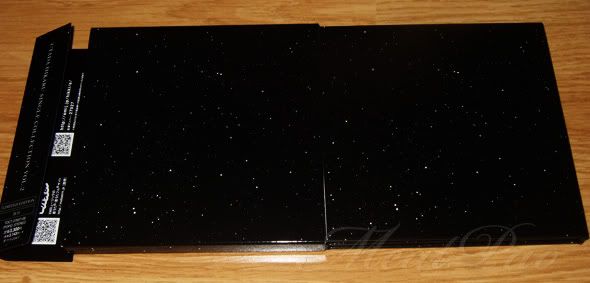 Taking the digipak out of the slipcase. I know right? It's like a continuation of the slipcase. But not really.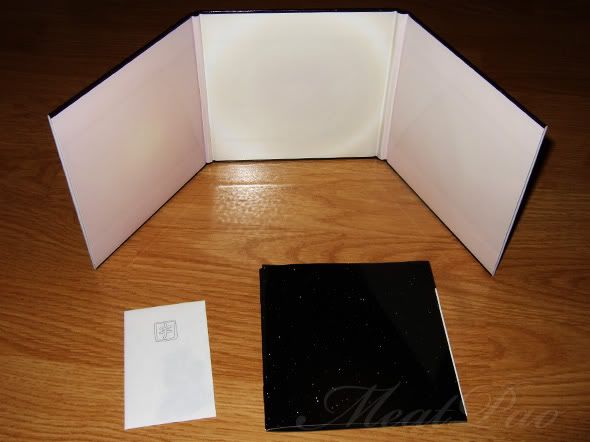 MASTERPIECE PACKAGING!! Not.
Ewwww like you open the digipak and the booklet with the kuma charm drops out. I don't even want to show you the kuma charm because it'll be too embarrassing...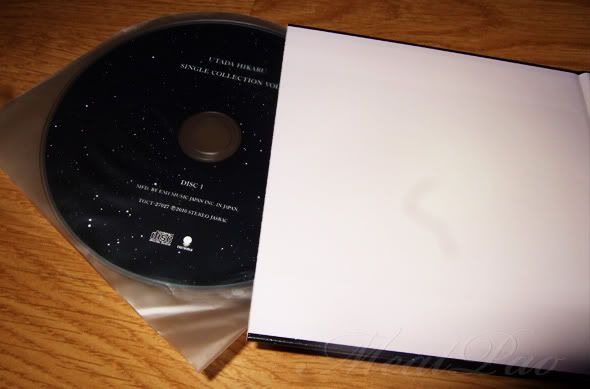 And the CDs are not missing they are kept here in the slots in freaking plastic sleeves and not disc trays.
I think all people born on 19 January like Hikki and I are blessed with laziness.
If you're wondering
(most likely not)
what the Bonus DVD is for it's for people who pre-ordered the album before a certain date~
And it only contains this embarrassing music video for one of the new songs in the album
I don't know about you but have you ever experienced a feeling where you feel embarrassed for someone?....Yea.
Anyway that's her official YouTube channel so you can go see all her music videos there~
So that's all for CDs of the month!
p/s.
Japan Trip 2010 Part 2 comes out TOMORROW!!!