I baked a cake yesterday!!!
It was my first time to actually attempt to bake a cake so I was rather excited. Got the recipe prepared and everything. I made a cheesecake!
Before I go on though, getting to French's house by public transport is a major pain in the ass if it's your first time. I think it's partially because I'm stupid but that's a different story altogether.
I took one hour to reach Serangoon from Boon Lay by MRT and then after that I discovered how there were so many MRT exits! Which one should I exit from?
Anyway I ended up exiting from the wrong one because I was supposed to exit from the Nex Shopping Mall
(according to the instructions given to me to get there)
but I ended up somewhere else instead.
I walked in one direction, discovered I was going the wrong way, turned back to the shopping mall, walked another direction, wrong way again, then the third direction I walked to was finally the correct route I was walking toward.
What was supposed to be a 10 minute walk
ended up being 1 hour.
You may proceed to laugh at me because after my lesson learnt I won't forget how to go there again!
And the worst part was that when I finally reached the neighbourhood with big houses everywhere, I didn't know which route to take to reach the house. Argh!
Anyway, back to the cake!
I was actually very impressed with the outcome but that is purely because I had low expectations from the start to be honest. I expected it to look like shit with cracks everywhere on top. But none of that happened!
Fresh out of the oven! I don't know about you but it sure looks good to me.
The next morning when it's all chilled in the fridge.
I'd call my cake a success but some people think otherwise but it doesn't matter!!! I'm still proud of myself for actually baking a cake 8D
Does that look good or what? I couldn't resist the temptation so I took my first bite before I could take a photo of it.
I have to admit though that the crust at the bottom was a little bit crumbly because I didn't add enough butter inside.
Also I actually had a lumpy batter :( It still tasted great okay not joking!!! Even the maid was impressed by its taste.
I think it's because my cheese haven't reached room temperature when I creamed in the sugar, and that's because I was getting impatient since it was getting really late!
I would have baked it earlier if the maid didn't buy the wrong amount of cheese.
Also the cake ended up being a liiiittlleee bit
(I mean it)
fluffy, which a cheesecake is supposed to be anything but.
But for my first attempt... pretty good if I may say so myself! I'll definitely try harder next time though. And thanks for the likes and comments to the photo I posted on Facebook!
You know what else is pretty damn good and cooked by myself too?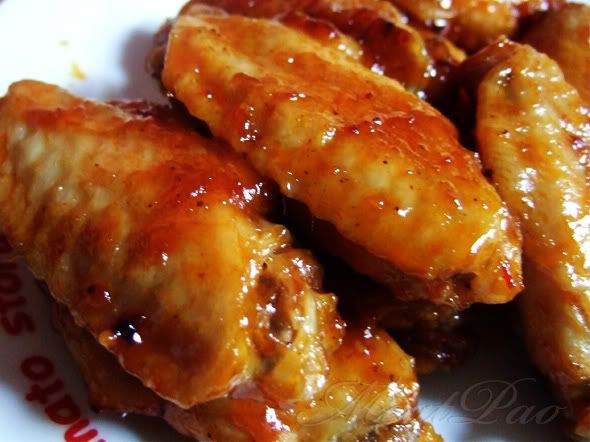 This.
Tasted fabulous. Cooked it for dinner once. I made homemade garlic salt to marinate the chicken wings somemore!
If you haven't noticed yet, I have been discreetly praising myself from the beginning of the cake part because I am shameless, self-centered and awesome like that.
I also received a T-Shirt lately!!!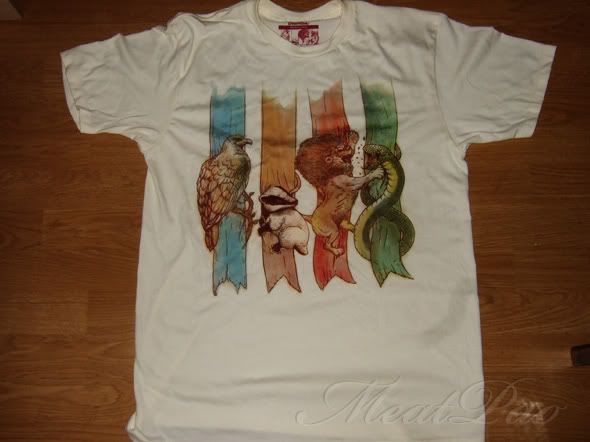 House Brawl from Threadless! Guess where the design's from?*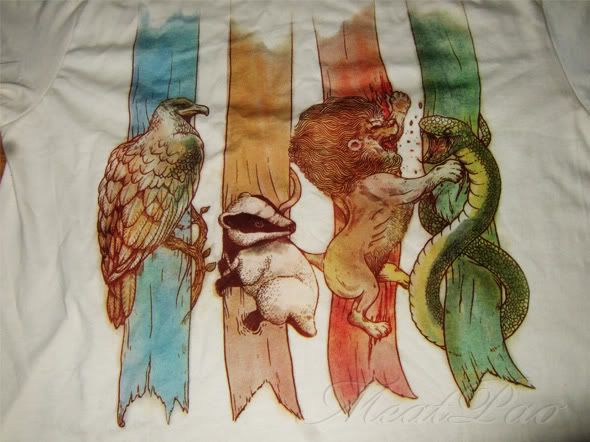 And with that, bye! Japan Trip Part 6 coming verrryyy soon~ ;)
* ɹǝʇʇod ʎɹɹɐɥ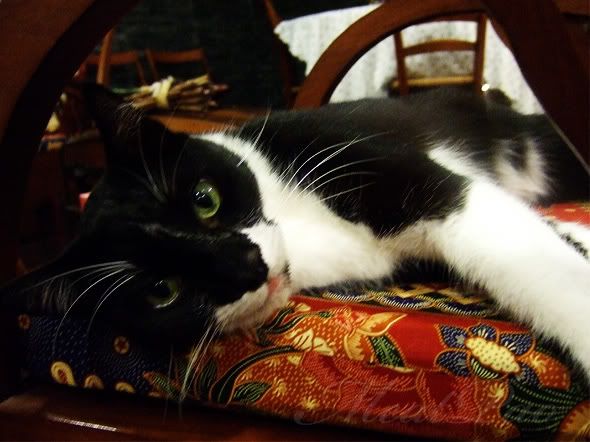 "Bitch"