Okay it was actually supposed to be yesterday but...
THERE AREN'T ANY CDS THIS MONTH!!!
How shocking is this? Somehow for the first time ever in my history of collecting CDs this is the first time I didn't have any new releases to get for the month.
And it's sad knowing that my birthday was on a Wednesday aka the usual day CDs are released on.
Also because I'm thinking of something else!
What I'm thinking is that I'll have CDs of the month on the first Saturday of every month from now on! How's that?
Of course there won't be any this coming Saturday because of this ~sudden announcement~.
But as compensation I shall post up naked pictures of myself because you need nightmares.
I'm really posting up pictures of my ayumi hamasaki 2011 calendar. Which I think is my 5th Ayu calendar in a row!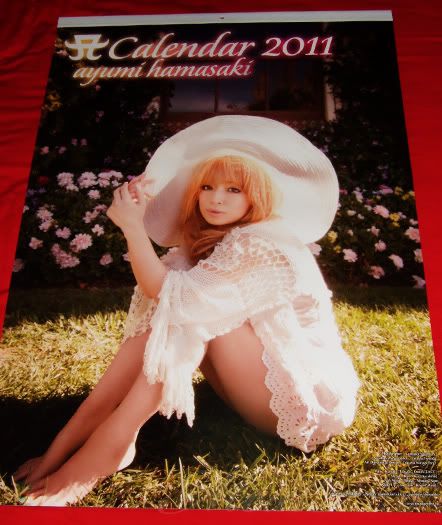 Surrounded by what seems to be a pool of menstrual blood which is totally apt because of Ayu not wearing any... pants.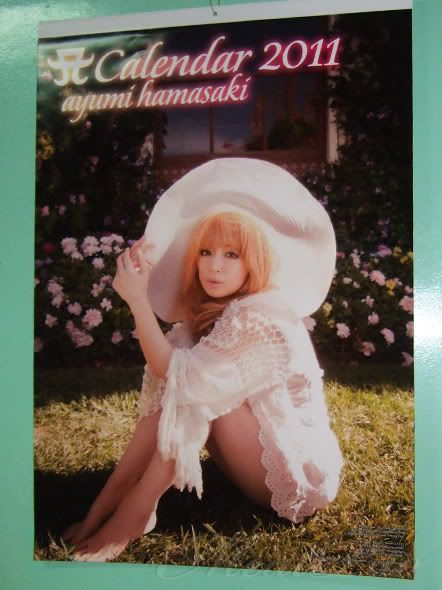 Hung at my door where it should be
And this is the first page for January / February.
Anyway I've been rather busy with schoolwork lately and Chinese New Year is coming!
Somehow though, I'm not really very excited. Have to travel so far!!! Give me a driving license already!!!
p/s.
30 000 HITS OMOGOMGOMGMOGMO