As mentioned before CDs of the month will now be posted on the first Saturday of every month!
Because I realised as I was reading my 2010 archives (because I am an egocentric son of a bitch but that's not the point) that all had the CotM
(that acronym came out of nowhere didn't it)
as the first post!
Then I was thinking you know, people might think I'm some kind of creepy person with no life than to show off his CDs so now I have found an ideal date to post them on!
10 February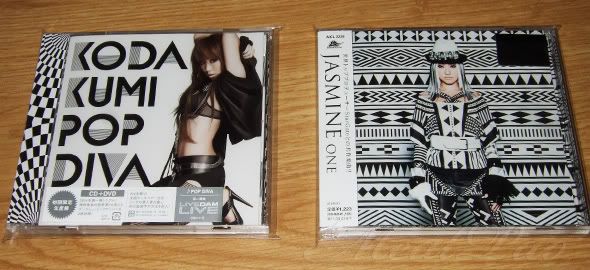 (2011.02.02) Koda Kumi - POP DIVA (CD+DVD | Limited Edition)
(2011.02.02) JASMINE - ONE
I like how both singles were released on the same date and have similar eye cancer-inducing packaging.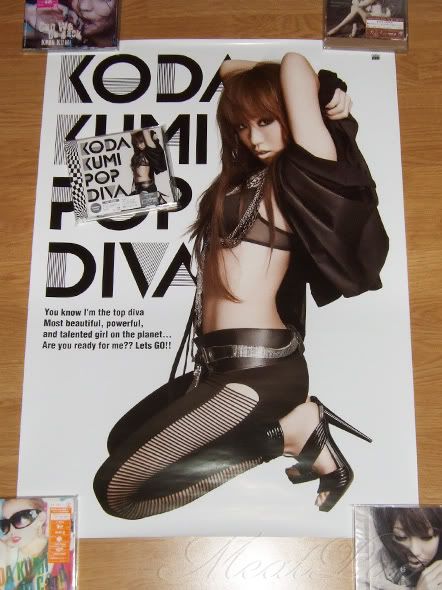 Poster that came with POP DIVA. Bonus awesome points for spotting the photoshop fail.
(Hint: hair)
3 March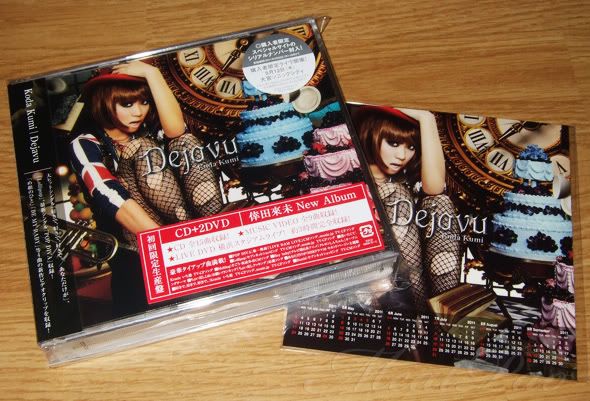 (2011.03.02) Koda Kumi - Dejavu (CD+2DVD | Limited Edition | CD-Sized Calendar)
This album is like awesome~ despite it getting rather negative reviews on forums but I personally feel that it's better than UNIVERSE.
And that is ALL for CDs of the month! So little things to buy this month, so little temptations to give in to!
Sorry that this post is super short because I am, as of the REAL time now, posting this at 12:28AM. In other words, I am late.
But it's not my fault! Blame my friends for dragging me out of the house at 10PM to go eat Fairprice Extra Sushi hahahahahaha