So if you read my tweets you'd probably know that 2 Fridays ago I went to watch...
H is for Hantu!
Along with 150 of the 4E/5N students.
And I have to say the show was pretty freaking amazing.
Even before I went to school before the show, I went into 7-11 and the radio was playing Friday. From then on I knew it was going to be a great night.
I'm not going to reveal much because I don't really want to spoil anyone and even if you're not intending to watch it, you should because it kicks ass.
Anyway the show ended up being WAY better than I had expected!
My favourite character is the Cik Pon / Pontianak! If you watched XX's Guide to Life episode to Ghosts you'd know who it is. She is damn funny man!!!! The way she expresses herself, the way she speaks and everything.
It's also worth noting that all the actors sported minah accents which made the play 1000x funnier.
Also I think because a lot of people attended, some of us had to sit on the floor with mats right in front of the stage! I know right, pay $21.50 to sit on the floor LMAO
No la actually the seats are for the general public who also paid but I guess it's always alright for students to sit on the floor because we do that every morning anyway.
Speaking of which, I read a review of the play prior to this somewhere and the person attended on the same date as us, and mentioned that he was in awe when he saw so many teenagers attending the play. Funny or what!!!!
Anyway sitting on the floor was kind of worth it because I was asked up the stage!!! Ok la it's not really that much of a big deal but Eugene and I were asked up to hold up some banner for the dude to show the audience.
And guess what? Before the show Mr Leong was telling a group of people including me that we just might get selected to go up to stage!
(Even gave me a special mention not to steal the limelight WHAT IS THIS SUPPOSED TO MEAN ASFANFKLSJDF)
True enough, he was right.
(Selected part not limelight part)
I have found my new life coach.
Once again, the show is REALLY FUNNY. It was just laughter after laughter at least for the first 3 quarters of the show. Admittedly, things pretty much went downhill after the interval because I thought the plot started to get all predictable and cliché. But hey, as long as it completes the show in a nice flow right?
Aside from the plot, one of the props freaked the shit out of me because it revealed a face that LOOKED LIKE LADY GAGA LMAO NOT EVEN JOKING HERE! Like 90% resemblance. Farrrniiieee.
But oddly enough for a musical there was quite a few number of songs they sang only. Though the actors don't particularly have canorous voices I thought it was a good effort anyway.
So to sum everything up, it's awesome!
Too bad for some people that didn't even want go. Somehow I think their reason would be them not having faith in local productions.
I would agree if it was our music industry la but I think the theatre industry in Singapore has one of the brightest futures in the arts industry of Singapore leh!
I guess they can't crack the global market because a lot of our local theatre productions are based wholly on local context.
On a random sidenote, for some reason my throat became sore right after the musical. I ended up sounding like Mr Jaya AND the homeless man with the golden voice combined. Long story short, I was probably possessed.
I shall thus end this post with 2 attractive
(usually the opposite if you're not me)
pictures of yours truly: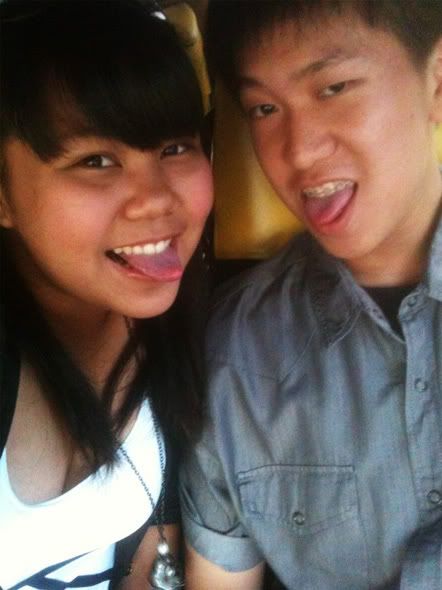 With Shiela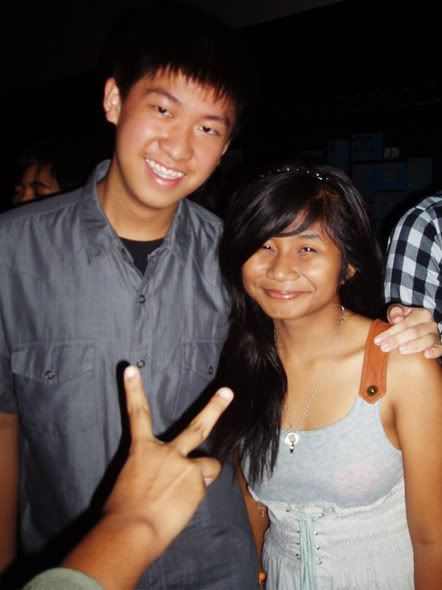 With Ayu
Bye!