Today is a very sad day because it's already May, and also 13 days to my Mother Tongue O Levels! Now why did I just remind myself that (sigh)
So in an effort to improve my mother tongue this post shall be entirely in Chinese!!!
好不好?
开玩笑 la.

25 April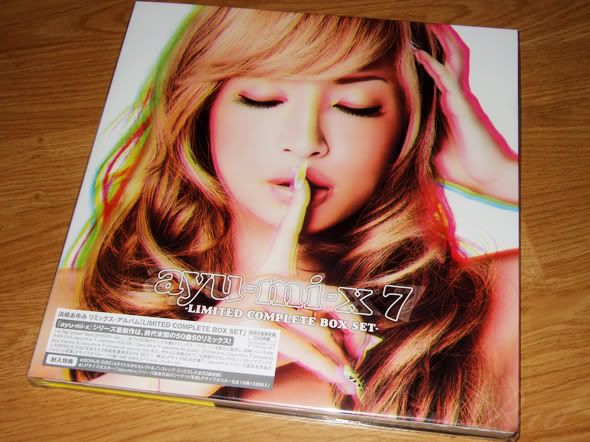 (2011.04.20) ayumi hamasaki - ayu-mi-x 7 -LIMITED COMPLETE BOX SET-
Like I've said before it was originally intended to be released on 30th March but was postponed because of the Japan earthquake.
The seventh of the ayu-mi-x series comprises 4 CDs which are included in the box set along with a bonus disc. Needless to say, it costs a bomb.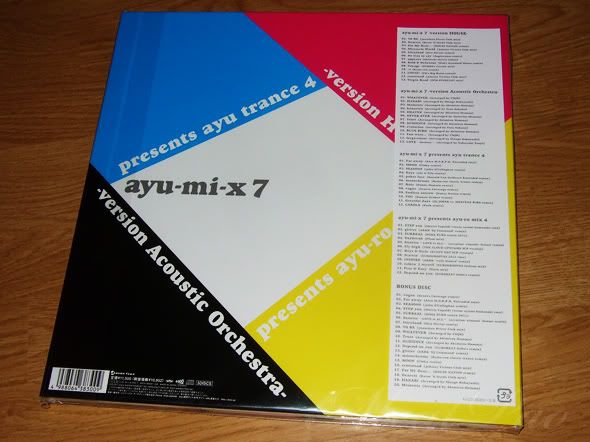 Divided into ayu trance 4, HOUSE, Acoustic Orchestra and ayu-ro mix 4 (which is basically eurobeat).
See, electronic music can come in so many variations! (sans AO) Don't you feel educated.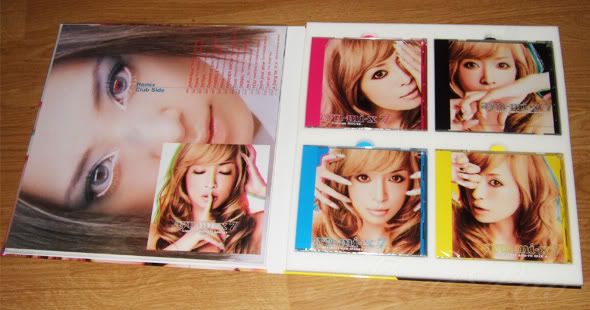 Wa la! Lé inside. The four CDs to the right and to the left is the bonus disc and 13 vinyl record-sized posters of the covers for all the past ayu-mi-x s! Lol.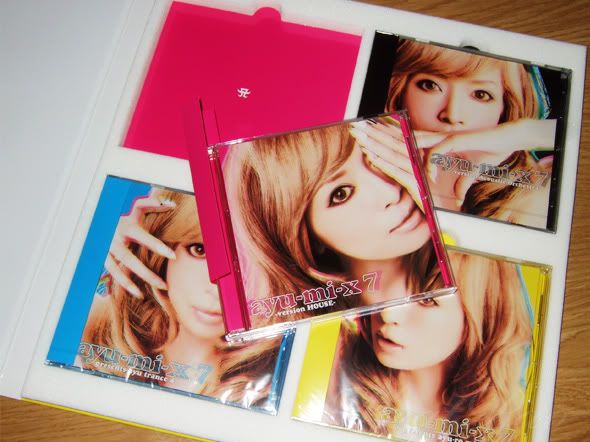 Everything just looks more high class and expensive
(well, it technically is)
when the obi is the same colour front and back.
Everything spread out~
27 April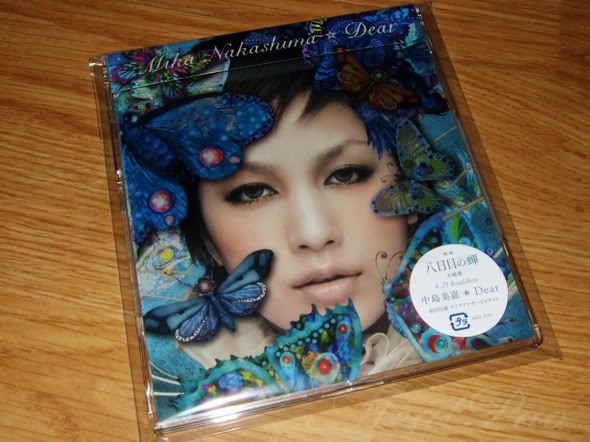 (2011.04.27) Mika Nakashima - Dear (First Press | Alternate Jacket Sleeve)
Mika's latest single~ and the first since the recovery of her illness. This year is also her 10th anniversary year! Everyone's getting so old.
And that is pretty much it for the CDs. Today I also received something!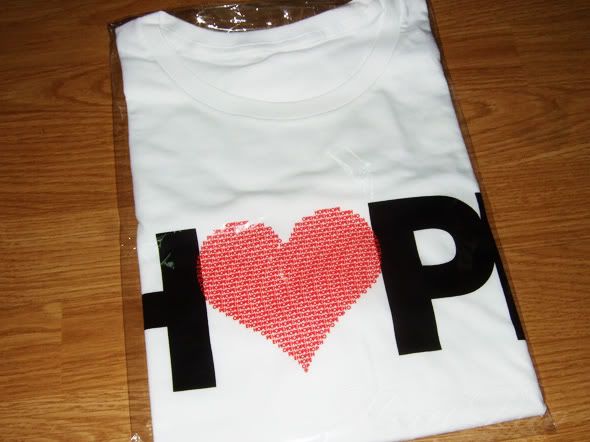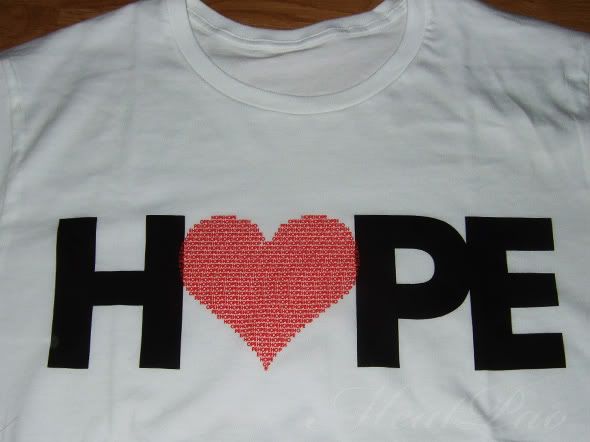 A H
♥
PE T-Shirt which is a project initiated by ViVi with ayumi hamasaki! All proceeds go to the earthquake relief so it's for a good cause :)
Alright that's the end of everything now. I initially thought Namie's Checkmate! and Koda Kumi's DH3 would come by yesterday but apparently not!