And it's June already! Some people are having fun during their holidays but here I am with shitloads of homework.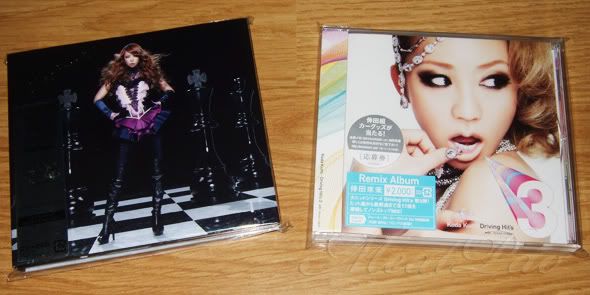 (2011.04.27) Namie Amuro - Checkmate! (CD+DVD | First Press | Digipak)
(2011.05.04) Koda Kumi - Driving Hit's 3 (First Press | Bonus Track)
Checkmate! came in a very sexy packaging and the album's not bad either especially the new tracks. Driving Hit's [sic] 3 on the other hand was pretty average. The second one was better!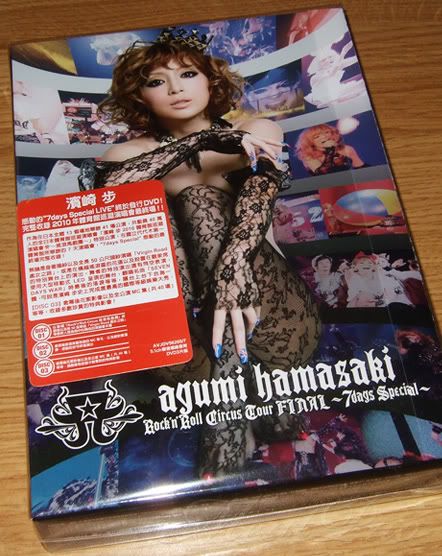 (2011.04.20) ayumi hamasaki - ayumi hamasaki Rock'n'Roll Circus Tour FINAL ~7days Special~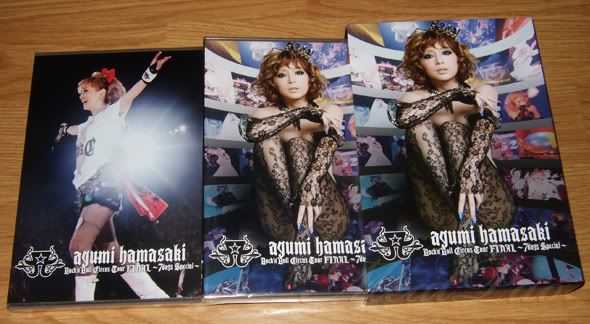 Slightly different packaging as opposed to her other tour DVDs with the box itself completely opaque, which I liiike. The cover is a mess though with the background.
Nonetheless, it's undoubtedly one of the best tours Ayu's ever done! I've only viewed some clips here and there and haven't had the time to watch it in its entirety but everybody's been raving about it!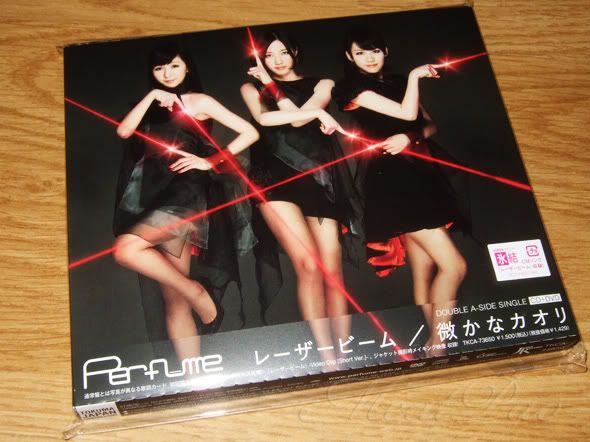 (2011.05.18) Perfume - Laser Beam / Kasuka na Kaori (CD+DVD | Limited Edition)
Poster it came with~
I didn't like Laser Beam at first but after a few listens it grew on me! I really like Kasuka na Kaori too. NOW RELEASE AN ALBUM GOD DAMMIT
(2011.05.25) Aoyama Thelma - WITHOUT U feat. 4minute
Probably one of her most horrendous, mortifying photoshoots ever but the single is surprisingly really good! Well, except 4minute where they totally ruined the main song.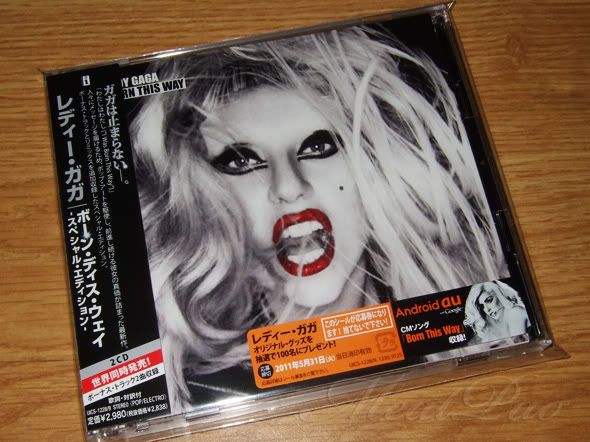 Lady Gaga's Born This Way!!! The 2CD Japan version that comes with an exclusive Japan-only bonus track which is just a Born This Way remix anyway.
I have to say though that this album is pretty fucking good. If this is what music in hell sounds like then I'm going there, you know what I'm saying?
My favourite tracks are in my opinion Government Hooker, Judas, Scheisse and Bad Kids. The only song I absolutely abhor is The Queen. Can't get into the song at all even if my dear life depended on it.
It's also a very depressing sight to see people of my age who are
way
better writers than myself as if I am some sort of god but my friend Jeremy wrote a really really good review of the album
on his blog here
so you might want to go read it. Eat your heart out, 8 days!
Some of the exciting things that happened to me so far... pretty much nothing. I have gone into isolation whereby I just do my holiday homework everyday... while being simultaneously on Twitter. I can't believe how hardworking I am myself.
But hopefully I'll be able to go shopping, watch my DVDs, read my unfinished books and whatnot.
Oh yes and since it's June I'll be updating my entire collection again! Hooray for more tedious work! It'll probably be done in late June when I receive all my mid-June releases.
Bye bye I'm going to do my EM TYS now!