I think it's pretty sad that every time I try to schedule myself what I want to post I just end up missing it.
Anyway I went to see Dr Ho again a few days ago for my braces appointment! My first in 2 months when it's supposed to be 1. How rebellious.
No la I wasn't free. And since I'm done with all my homework and I am fucking sleepy, I thought it would be a really good time for me to blog.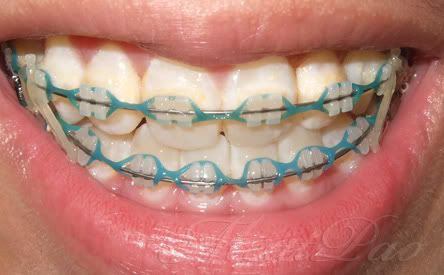 I'm getting so bored with the colours already. I don't remember if there's a white coloured one (not transparent) but maybe from next month on I'll try if there is!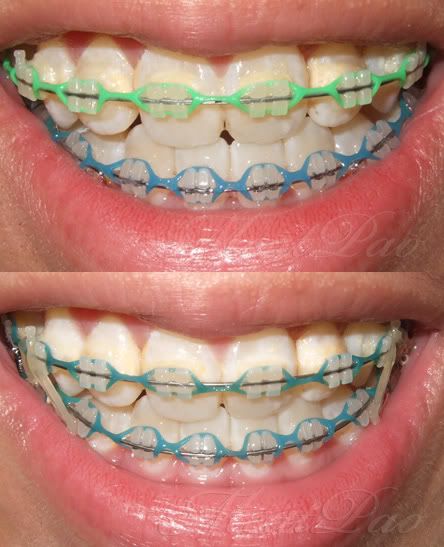 Once again, no difference because according to Dr Ho, right now I only need to get 2 things done:
1) To correct my bite
2) To shift my center line
Remember how I think in the previous one I was complaining about how my center line wasn't shifting? Apparently it was supposed to be like that permanently because of the different-sized teeth I extracted for both rows. I don't want that so I now need to put a third elastic in my mouth to align them together! In fact it's already aligned just that they weren't when I took the photo.
So yep! Once my bite is corrected, I can remove them already! How fast is that? Hopefully by December I'll be able to take them off, which would mean that it would only take me around 1 year and 5 months. My teeth are being more obedient than a dog!