First of all, I sincerely apologise because I wanted to blog about this around 4PM-ish but I forgot! I know right? But in my defense I fell asleep after watching an episode of Chelsea Lately because I laughed until I got too exhausted.
(2011.10.12) Kaela Kimura - 8EIGHT8 (CD+DVD | Limited Edition | Bonus Slipcase)
The ~long awaited~ (or so they say) studio album from new mother Kaela Kimura!!! Apparently they had this first press slipcase that has different coloured webs printed on it, in which case normal online stores like CDJapan got the white one which I have.
Other shopping sites like Tower Records and HMV got different colours like HMV got purple webs printed on it. Cool or whuuuut.
But having a white web printed is so pointless because the cover is mostly white so it's barely visible. I, however, like that the album is housed in a book-like packaging! The album's also pretty good. I was lukewarm with it at first, but then it grew on me and it's naise. A little bit like a mix of Scratch and HOCUS POCUS. *silently prays for another hardcore rock album like +1*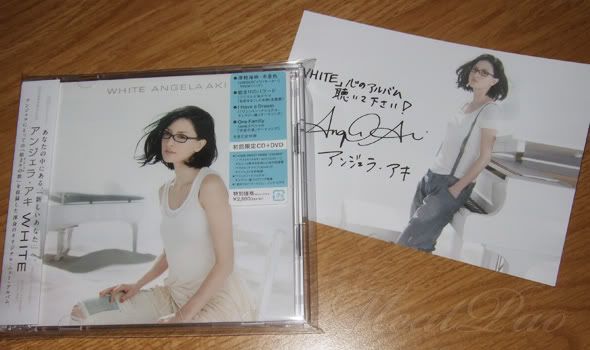 (2011.09.28) Angela Aki - WHITE (CD+DVD | Limited Edition)
Another person who is jumping on the "Hey y'all I'm pregnant" bandwagon except she's not having a shotgun marriage because she's already long married!
Came with a postcard just like her previous studio album. Honestly as a studio album this album is pretty weak, but there are some pretty solid songs on it, though there are also songs that are a snoozefest. Oh well, she's pregnant, so I forgive her.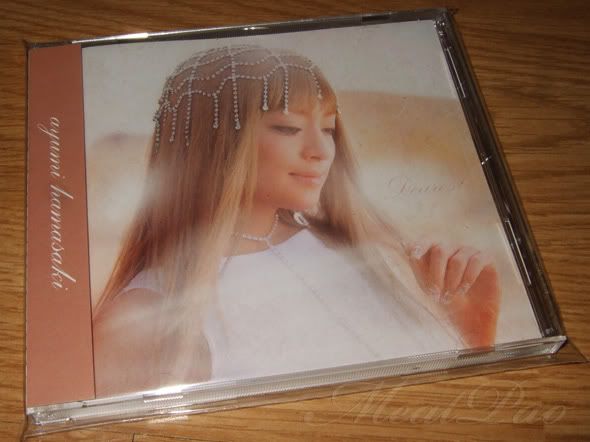 (2001.09.27) ayumi hamasaki - Dearest
Got this really ancient Ayu single from AHS because someone was selling it for a really cheap price, so of course buy la!
And that is all for le CDs of le month. Just to tell you upfront, next month's CDotM will also be on the second week (ie. 10 December). I promise this will only be a two-time thing ;_; ... for 2011 *trollface*