It is almost the new year and this year in J-Pop has been very exciting. Just kidding, it was very boring.
With Ai Otsuka having fallen off the face of the Earth because of her baby and mihimaru GT slowly losing their relevancy, the only event that has been very happening in the second largest music industry in the world is AKB48 getting million-selling first week sales for every single they release, which I'm sure never fails to send Taylor Swift on a :o-face frenzy every time it happens.
In all seriousness, when it comes to the quality of music put out this year, I'd say it was pretty good, although the sales don't reflect all that. I decided to do this simply because I want to irritate 90% of all 10 of you.
Let's get this party started! *dances to myself*
Best Single of 2011
Koda Kumi - 4 TIMES
One of Kuu's best summer singles ever, which also happens to be her 50th single! There's nothing to dislike about this single, at least when the songs are concerned.
It pretty much comes in a complete package -- there is the fun song ie.
Poppin' love cocktail
(nothing says fun like singing about loving a younger man), the heartwarming mid-tempo song that is
IN THE AIR
, the pussy poppin'
V.I.P.
and of course, the song all you horny bastards wank to,
KO-SO-KO-SO
.
Not leaving out the icing on the cake which is the absolutely superfluous interludes that include the sound of pants being unzipped.
What really sealed the deal was that there's no cheesy, generic ballad in here! Oh my fucking god! Easily makes it one of Kuu's best singles ever, and I'm being serious.
Other good singles of 2011 include:




Namie Amuro - Sit! Stay! Wait! Down! / Love Story (came REALLY close to emerging top)




Namie Amuro - NAKED / Fight Together / Tempest




Perfume - Spice




Every Little Thing - MOON
Best Album of 2011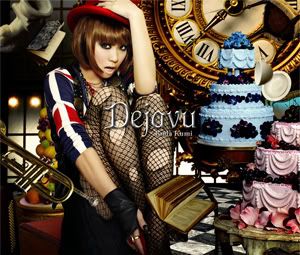 Koda Kumi - Dejavu
I absolutely love this album. I personally don't think there is a single bad song on there.
Even the worst song,
Passing By
, is average at best, and it's not even because the song is bad. It's just ruined by B Howard's vocals.
The interludes are at least tolerable and once again, there is no cheesy generic ballad, and neither is there a disgustingly cutesy song.
(Bambi was nice OKAY)
For an album that spans 13 tracks excluding the interludes, I really have to give it to Kuu because it is almost one of her most flawless albums. Album photoshoot is good, album flow is great with more than enough songs for the album without compromising on quality.
Other good albums of 2011 include:




ayumi hamasaki - FIVE




Superfly - Mind Travel




Every Little Thing - ORDINARY




Kaela Kimura - 8EIGHT8




Perfume - JPN




Namie Amuro - Checkmate!
Best DVD of 2011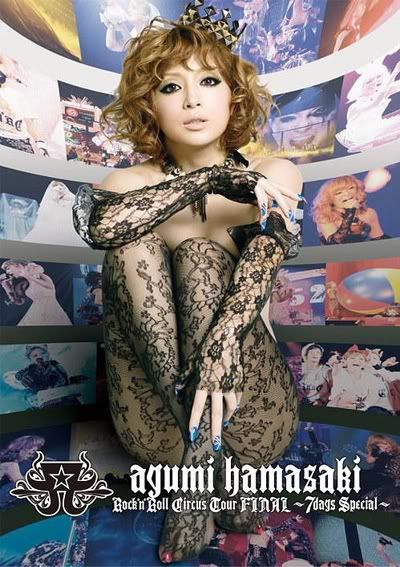 ayumi hamasaki - ayumi hamasaki Rock 'n' Roll Circus Tour FINAL ~7days Special~
Undoubtedly one of Ayu's best tours ever, and beats the 2009 tour by so much. My only grouse is that she removed certain songs that I really wanted to hear for the 7 days special, but other than that, the vocals, the outfits, the theatrics and the stage setting are just perfect.
(okay, maybe not the vocals)
I don't even know if HOTEL Love songs is going to be able to top this.
Other good DVDs of 2011 include:




Koda Kumi - KODA KUMI 10th Anniversary ~FANTASIA~ in TOKYO DOME




Utada Hikaru - WILD LIFE




(and possibly) Namie Amuro - namie amuro LIVE STYLE 2011
Best Song of 2011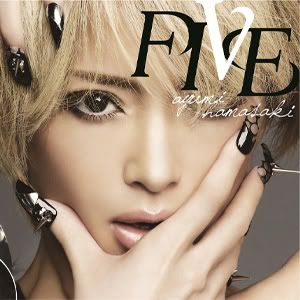 ayumi hamasaki - progress
Probably the best song Ayu released for 2011 from her album FIVE and everything about the song is just epic. From the arrangement to the inspirational lyrics, it pretty much shits all over every AKB48 song.
Other good songs of 2011 include:




ayumi hamasaki - Why... feat. JUNO




Koda Kumi - V.I.P.




Koda Kumi - POP DIVA




Namie Amuro - Wonder Woman feat. Anna Tsuchiya & AI




Namie Amuro - Love Story




Namie Amuro - Higher




Kaela Kimura - Make my day!




...and many more, but this list is getting a bit too long
Artist of the Year
I think this is very obvious and we can all agree to this.
.
.
.
.
.
.
.
.
.
.
.
.
.
.
.
.
.
.
.
.
.
.
.
.
.
.
.
.
.
SNSD
Just kidding.
Koda-fucking-Kumi.
She nailed 2010, and now she nailed 2011 as well.
With a stunning album, the number of good singles she's released this year and stunning live performances, Kuu still shows no signs of slowing down even after 11 years in the industry!
Not to mention she's also getting married and she's PREGNANT! Shotgun marriage but that's not the point! Kuu seems to be very happy about this and as long as she's happy, as her fan, I'm happy for her too!
She's so influential, even somebody in the SNSD picture copied her POP DIVA cover pose.
(Go google it yourself)
aaand that's the best of 2011 in J-Pop! Admittedly this is probably the most biased post ever because I only review the artists that I listen to but THAT'S JUST TOO BAD NOW ISN'T IT.