~Disclaimer disclaimer~
I won't be including the stuff I bought from the US in this post! I intend to show what I bought only when I blog about the trip itself! However, very soon, I will be contradicting myself because in the year-end collection update they will be in there. Whatevs.
Lady Gaga's Born This Way collection!
Which I ordered off Amazon, because I knew here, not only will I risk having it manufactured locally, but it would be more expensive and have an M18 sticker slapped on the back. True enough, true enough. But I had no intention of getting this at first until Amazon offered it at only USD25. Sounded like a great deal to me.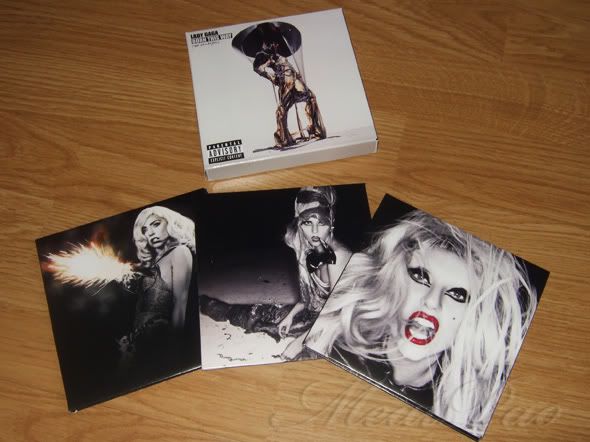 Comes packaged with the Monster Ball Tour, the Born This Way Remix album and the special edition of the album which I already have but who cares.
At first I thought it would come in a big and thick package (that's what she said) but it turns out that the box is the size of a normal jewel case and the thickness is of 3 really thin digipaks. (except the remix album which is only a cardboard sleeve)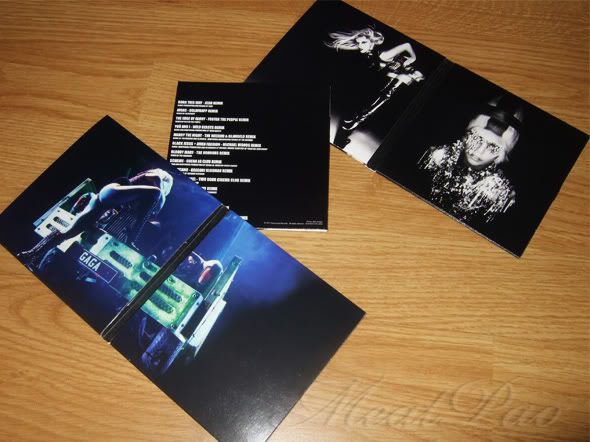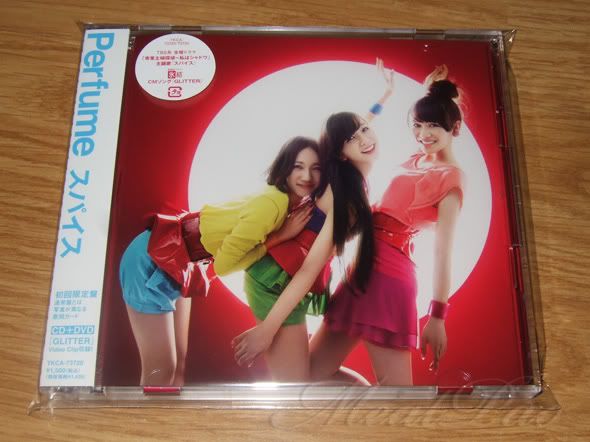 (2011.11.02) Perfume - Spice (CD+DVD | Limited Edition)
A very pointless single by Perfume because the album would be released a mere 4 weeks later. Nonetheless I like both songs and the only issue I have with this release is that the styling of Nocchi's (left) hair is a crime against nature.
The PV for Spice is pretty lulz too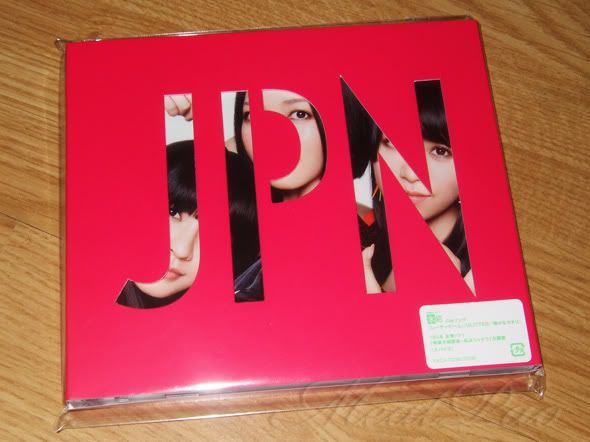 (2011.11.30) Perfume - JPN (CD+DVD | Limited Edition)
Perfume's third album as mentioned above which finally does not simply come in a jewel case. (Hey
⊿hey)
At least Nocchi here has the hair that I have liked since the beginning. The album is pretty good too, I don't know why people are being so anal over it.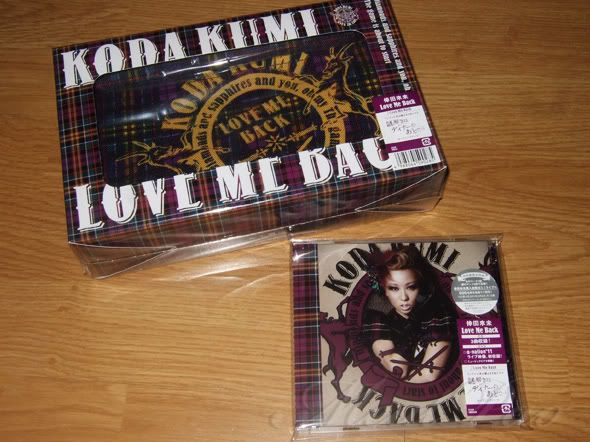 (2011.11.30) Koda Kumi - Love Me Back (CD+DVD)




(2011.11.30) Koda Kumi - Love Me Back (CD+Goods | Limited Edition)
Koda Kumi's latest single which is kind of pointless so I don't know why I even bought it and with 2 versions at that. The limited edition comes with a pouch that I don't think I will ever even use. This is why people look up to me as a role model when it comes to budgeting. :D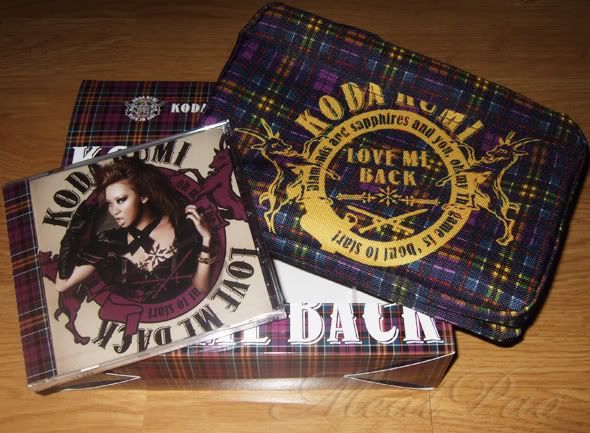 CD+Goods Limited Edition
Nonetheless this bitch is on a fucking roll because her 10th album is already coming out in Jan/Feb next year and the covers look FUCKING HOT. She's also filming a music video for all 17 tracks on the album just like Kingdom in 2008. She is ridiculous.
Also did you catch her performance on MAMA? DID YOU? FUCKING AMAAAAZIIIING. She's the queen of fucking live, seriously. I woke up at 4am in the US just to catch her performance live! It was worth waking up for it, although I was depressed that she was in Singapore when I wasn't.
DIAMONDS, AND SAPPHIRE, AND KUU, OH MY
The last CD for this month is something I just bought a few hours ago, which is
Florence + the Machine's Ceremonials!
Seriously, this album absolutely blew me away. Sounds like nothing I would have expected from an indie artist. Certainly provides some respite from the avalanche of electropop music that is all over the music industry now.
I tried finding this album in the US but the version that they have doesn't have all the bonus tracks, and we all know how OCD I am. The digipak here is thicker than the one in the US though, probably because this has two discs whereas the US only has one disc.
And this marks the end of the last CDotM for 2011!!! Full collection update will probably come at the end of the month so you can look forward to that.