Happy 2 year anniversary for CDotMs!!! Woohooo!!!!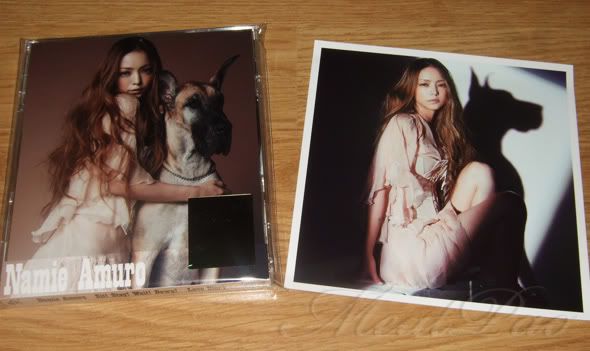 (2011.12.07) Namie Amuro - Sit! Stay! Wait! Down! / Love Story (CD+DVD | First Press | Postcard)
Namie's latest single which is fucking awesome because I love every single track on it. (Higher brings about some serious headbanging action)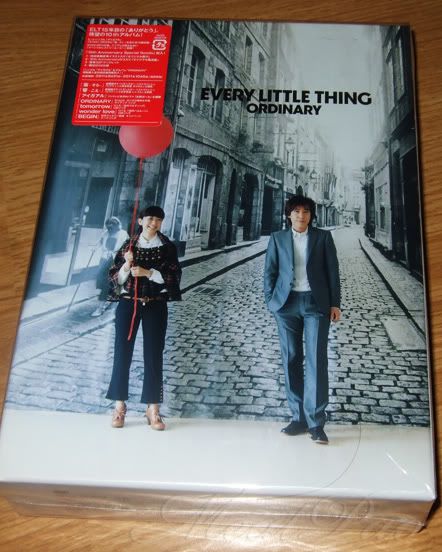 (2011.09.21) Every Little Thing - ORDINARY (CD+DVD | 15th Anniversary Special Edition)
ELT's latest album which I only got 3 months after its release! Initially, it was already sold out on CDJapan by the time I wanted to order it, so I did so in Play Asia instead because I thought it was still available since I could still order it.
But when I checked back 1 week after I have yet to receive news of it being shipped, it's NOT! It was on backorder! Sibei pekcek, especially when I ordered a month in advance. So I sent them an angry email saying that they should not allow preordering when they don't have enough stock, and since it was limited edition, I doubt it would ever be back in stock based on experience, so I simply wanted to know if they're even going to get new stock.
They sent back an email to apologise, saying how they're trying to contact the supplier and everything, but I didn't cancel my order and went for my US trip. At around early December, I suddenly received the email of a packaged being shipped, and I was so happy!!! I shouldn't have been so angry at them because I didn't know they'd manage to restock. So yea, that's my story of how I got this.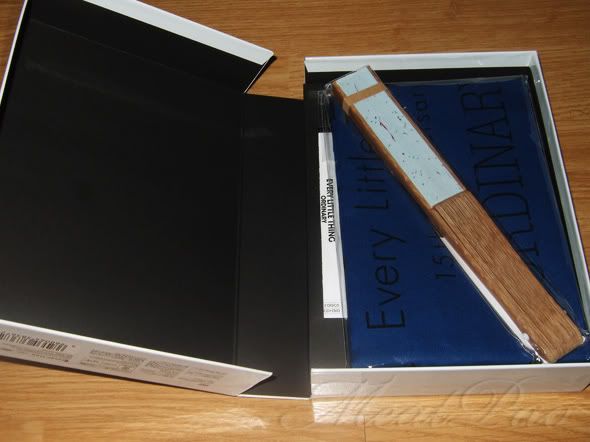 The special edition came with a towel and a fan, of all things, to celebrate their 15th anniversary!
The album, buried below.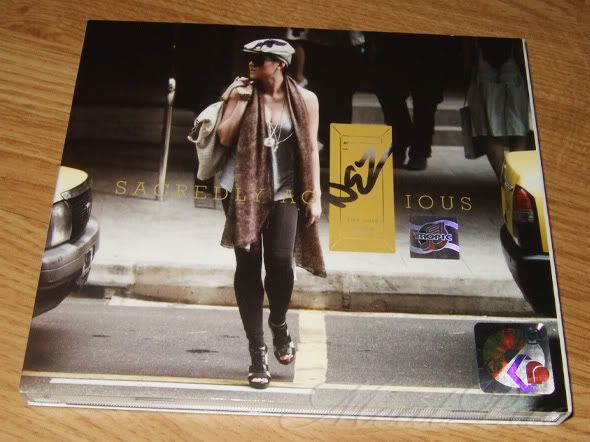 Agnes Monica's Sacredly Agnezious, her latest studio album (from 2009) which I bought to take advantage of the free shipping from YesAsia when I ordered my 2012 calendar. Eh the album is nice okay!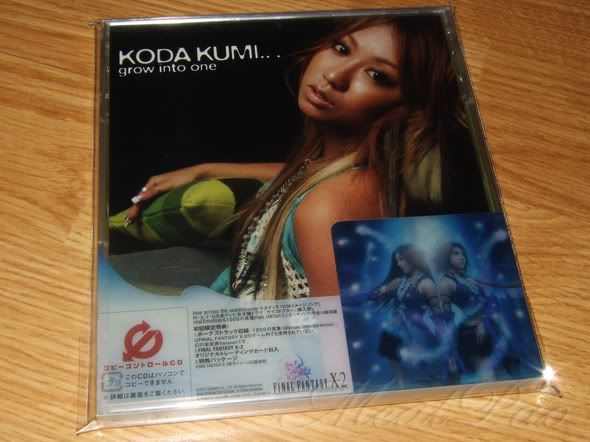 (2003.03.19) Koda Kumi - grow into one (First Press)
Kuu's second studio album which I got from Karen as a Christmas present, so thanks! I only had the regular edition so it's nice to have the first press edition because I am so anal, OCD, etc.
And that's it for CDotM this month! Sorry for not updating regularly because of my work and everything. In fact, I only remembered I had to do this yesterday night!