I think braised chicken is amazing.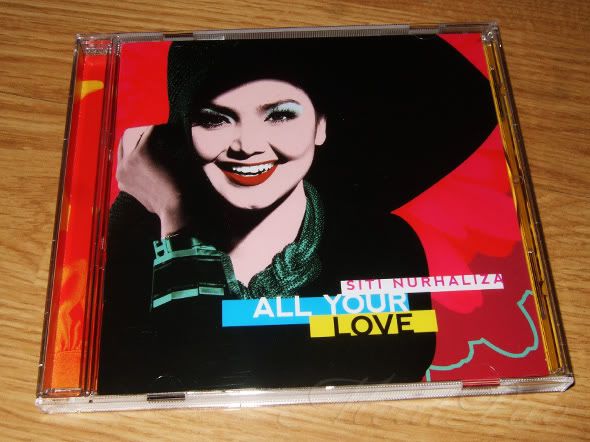 As mentioned a few days back I received Siti Nurhaliza's All Your Love from Jiarong as one of his gifts! (Which he said was going to be judge-worthy)
I even remember tweeting recently that I saw the album in HMV for about $14 but didn't want to buy it because I was sure it would go on discount soon LOL. Looks like that problem is solved!
Siti said that she recorded an English album just as a momento for her career as a singer but I just think that this is a rushed mess of an album. Yes, the album is something Siti has never done before, but it is also something that many others have done before! So it doesn't really bring anything new to the table. Plus I think this album kinda makes Siti look like a sell-out who is recording an English album for the sake of doing one.
Nonetheless I still enjoy some of the tracks on the album, but if Siti is going to make another English album I hope it's not as generic as this LOL.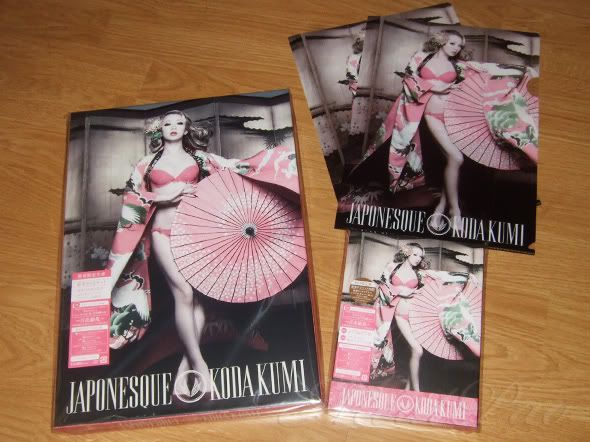 (2012.01.25) Koda Kumi - JAPONESQUE (CD+Photobook+Goods | Limited Edition)




(2012.01.25) Koda Kumi - JAPONESQUE (CD+2DVD | First Press | Digipak)
Kuu's long-awaited 10th studio album! Which also came with 2 clear files as a bonus for each edition and is something that I will probably never use.
When the package arrived at my doorstep, Shandy and Sophia was at my house and both of them were judging me so severely because they don't understand my stupid obsession of spending money on these things HAHA. Like how I don't understand why Shandy is a princess.
Opening the CD+2DVD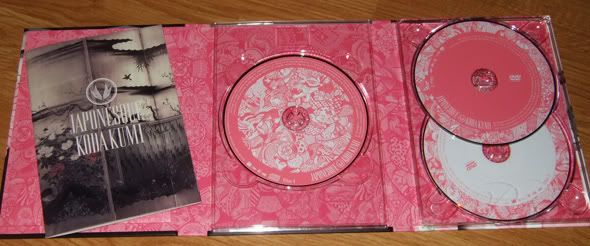 Tada! Just like her 2008 album Kingdom, all 17 tracks on this album has a music video! (excluding the introduction and interlude) Although I think it was a last minute decision as a promotional tactic since she's pregnant and all.
I must say that this album is way better than Kingdom though. In fact I'd probably call it one of her best! I didn't think she'd be able to top Dejavu, but this shit is some pretty fucking good shit!
The HUGE ass limited edition! Although it was smaller than I envisioned it to be. This comes with the CD edition, a photobook (below the CD) and a 2012 schedule book which I am, once again, never gonna use (on the left)
I preordered the limited edition before they announced what the limited goods were, and when I found out it was only like this I considered cancelling my order because it just seems like a waste of money
(like most of the CDs in my collection).
But then I opened the photobook and totally shat bricks.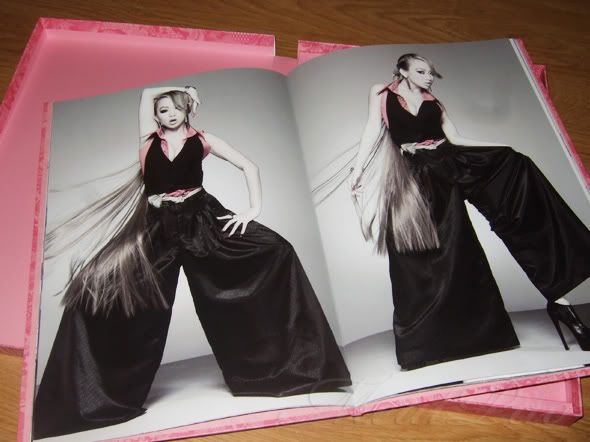 HBIC, JNTM, MILF ETC. ETC.
Out of the 32-page photobook, I like every single photo. Seriously. And I can't believe this bitch is actually turning 30 this year. Plus I think this book is very ideal as a coffee table book, although I think they are pointless in general lol
And Ayu should also *ahem* take a page or two out of this photobook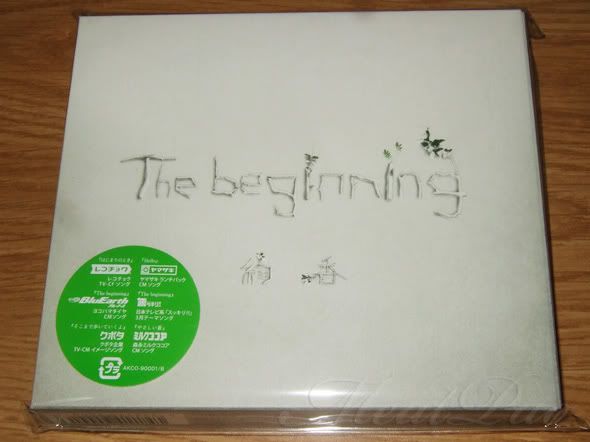 (2012.02.01) ayaka - The beginning (CD+DVD | Limited Edition)
My gurl ayaka is back from her hiatus!!!
She was diagnosed with Grave's disease around 2008 / 2009 and it's some scary shit because it kinda makes your eyes pop out or something along that line. Thank goodness she's recovered!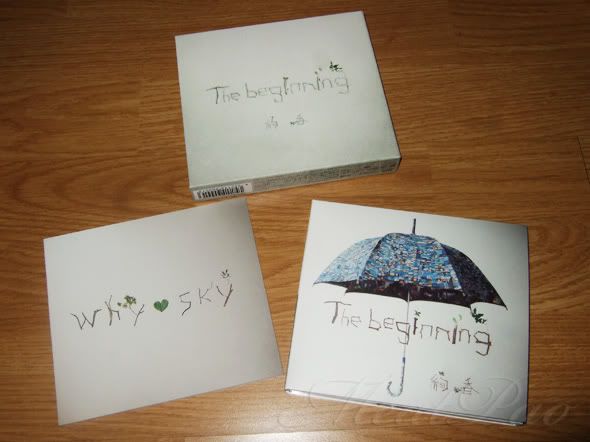 Very simple packaging, but there's something sexy about it that I can't put a finger on. There's also a photobook which is completely filled with pictures of the sky over a period of time taken by ayaka herself. How lovely.
I haven't taken my ~virgin listen~ of the album yet because I didn't have the time to but I hopefully can tomorrow. I'm also glad that she's releasing the album without any lead singles because I personally like this kind of system better.
And speaking of not having any lead singles, Ayu's upcoming album also won't have any! So happy! For once, Ayu fans will not be so anal when reviewing the album, saying things like "Oh the singles tracks are so much better than the album tracks." Now everything is on fair ground. I loike.