I have to share every embarrassing situation that has happened to me here because I keep thinking that if I read it some time later it'll be funny. No luck so far!
So we were having class and I was sitting beside Nicolene who was having a lot of fun stalking other people's Facebook accounts, looking at all of their past photos.
She then proceeded to type "Travis" in the search bar, but paused for a while and unexpectedly exclaimed
"LET'S GO TO TRAVIS' BLOG GUYS!!! GO TO MEATPAO.BLOGSPOT.COM!!!"
AND IMMEDIATELY EVERYBODY WAS LIKE ASKING HER TO REPEAT IT AGAIN CUZ THEY DIDN'T CATCH WHAT SHE SAID!
Within minutes half the class was reading my blog and I was hiding at the back of the classroom in a corner, pretending I didn't exist.
SO PAISEH!!!! It's not like I even said shit about anyone here but it's just weird la!
I DON'T WANT TO LIVE ON THIS PLANET ANYMORE IT'S JUST LIKE LAST YEAR WHEN 4E1 AND 4E2 SHOUTED OUT MY BLOG DURING ASSEMBLY
To rub salt into the wound, after class when we were in the lift going down, the moment the lift door opened everybody shouted out "MEATPAO.BLOGSPOT.COM" AGAIN (good grief) which caused some people passing by to get the shock of their lives HAHAHA
Thanks guys I love you all a lot for helping me promote my blog <3 One day if this ever becomes big I shall be like Famous Amos and claim that I became popular through "word of mouth", if you know what I mean ;) ;) ;)
May I present to you my embarrassing classmates (including myself):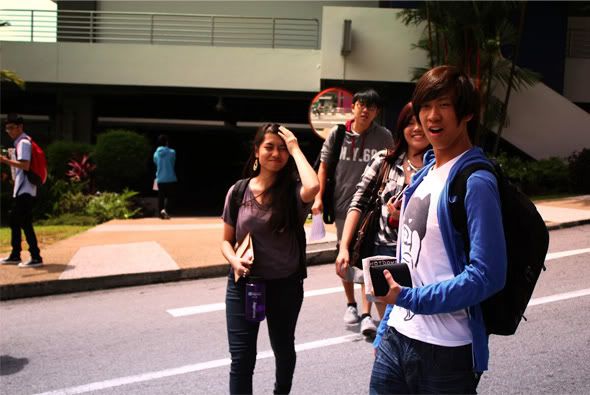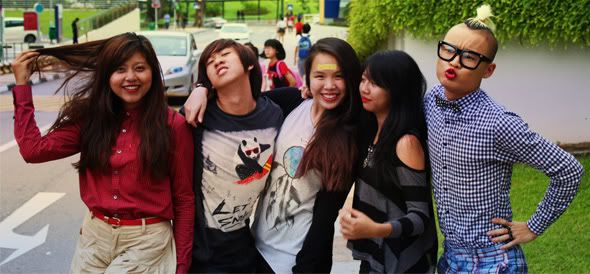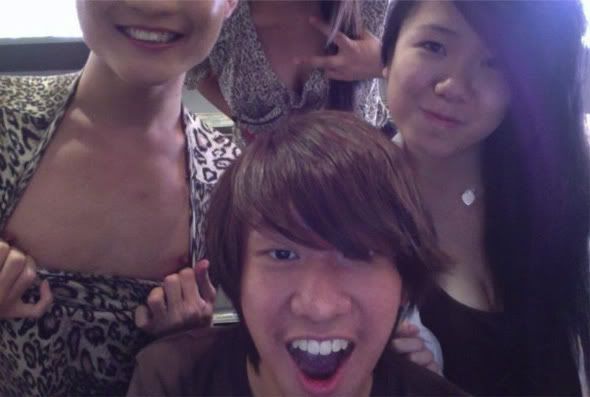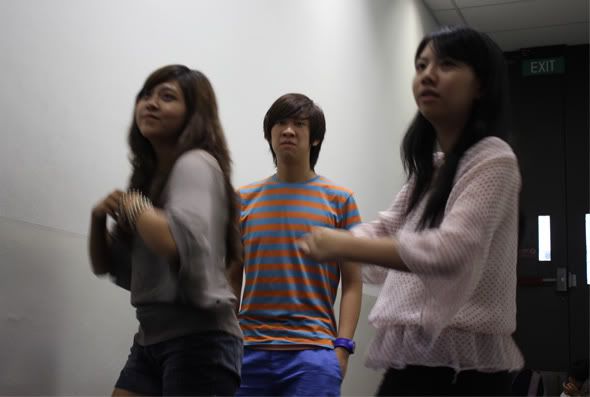 (They were playing that dancing game on Kinect)